Top 7+ Mistakes: International Scale up Startups
Top 7+ Mistakes: International Scale up Startups
This is part of our Startup Magazine. I have been scaling new international markets at tech startups since 2015. Going to the international market makes a huge impact on the worth of the company and this activity may double your sales in the following years. Now, as far as it's very relevant for the future of the startup, it's also a thug way to make this. Therefore, I have created a list of the 7 Top common mistakes and my personal tips for International Scale up of tech startups.
Scale up Startups too early.
Going to the international market needs a "safety net" of economic resources for the upcoming activities and it also needs to have an established market in order to keep feeding you to cover the current and future expenses. It is very common to feel the excitement on the new projects and try to scale up to international markets. This is also part of the other reason why startups fail when they hire too soon. However, before you do it you need to analyze the current situation and make a business plan.
My tips or proposals
In order to avoid this common mistake, you should check out the following points:
Do you have enough economic and human resources to cover this?
Analyze if your local market is already working properly or it still needs improvements.
Analyze your strategy, if it makes more sense to make more effort on your local market, develop new features or new complementary solutions.
I will speak in more details in the blog: How to Scale up your tech startups to International Markets?
Lack of a previous analysis.
After you have analyzed the questions from the previous point and you have decided it's the time to Scale-up. Then, it's also time to analyze where and why. Here is working the same concept of sales and your ideal customer. It means, before going to "the jungle" and "shot everywhere", you need to analyze how it looks your ideal customer and make a list of leads fitting with this "ideal customer". Therefore, for this case, it doesn't make sense to try to scale up everywhere.
My tips or proposals
You can prevent this mistake by the following questions. This will help you to decide point as such as where to go, how many countries develop and the reasons to go there.
Analyze where to go and why.
Decide whether is better to focus on one foreign country and make all the effort there.
Analyze where and why to go there. You can find a deep analysis of this in the post on how to scale up internationally your tech startup.
It usually works better to try to go first to the countries surrounding your local market. Even if they don't have a huge sales potential, your local partners and customers references are useful and well known for these countries.
Copy and paste the model from the local territory.
As a local vendor, you understand the market, culture and the working environment. The most common mistake is trying to copy and paste the same model and strategy to international territories expecting the same results as in your local country. Every culture and country work different, despite you may have some areas or regions with similar patterns. Every territory has different aspects as employees, partners, economy or culture. For example, let's imagine that you are a German vendor and you would like to expand to Spain. Is the market working in the same way as yours? Are your customers or partners working under the same conditions as your local market? Are you providing the same level of support?
My tips or proposals
Try to make an analysis of the whole picture including the factors previously mentioned. Don't forget also that people prefer vendors or companies from their own country.   More even, if your developers work in your local office they can offer local support that you can't provide outside of your country. For example, a German vendor would like to expand to Middle East territories. Then you need to understand how the culture and people work and cooperate there. In Germany, the customer may not ask you for an aggressive discount. However, if you don't offer this to a Middle East customer or partner, they may feel offended and never work with you.
Underestimating the importance of branding.
Let's go to one real example, you are a polish vendor and your main product is a competitor of Cisco. Let's call your product "AGD" and your target country "Italy"
AGD is more competitive from the technical or price side than Cisco. However, your brand is not well recognized.
Are you building your brand in parallel to your product?
The IT Startups very often make all the efforts on the product side and they forget to build the brand in parallel. The main reasons are coming from the technical side and not the commercial side.
When the brand is not well recognized, the customer experience insecurity and feels dangerous by the risk because they are the first customers.
Most common cases: The customer won't listen to you for a first introduction, it will be a thug way to get the PoC and in the last step get to the order.
My tips
First of all, make an analysis of the potential impact of your brand to your customers in order to decide how much effort you should make branding your solution in the new country.
Second, make also an analysis of how to brand your company. You can ask yourself the following questions:
Can I achieve my target online by SEO, PPC campaigns or google ads?
Does it make sense to make more effort by traditional events?
Should I invest in a local person to bring the relationships with partners and customers?
Which of the previous cases should I put the priority?
The fifth most common mistake is related to the needs of the local market.
Another common mistake for Scale up Startups: Undervaluing market needs and technology development.
You have great product that can cover some specific market needs. These needs are not covered by anyone else or almost any competitor. However, does it exist a market for this gap? In order to make this very easy to understand, I will give you this example.
Example: Trying to sell Gucci in Congo.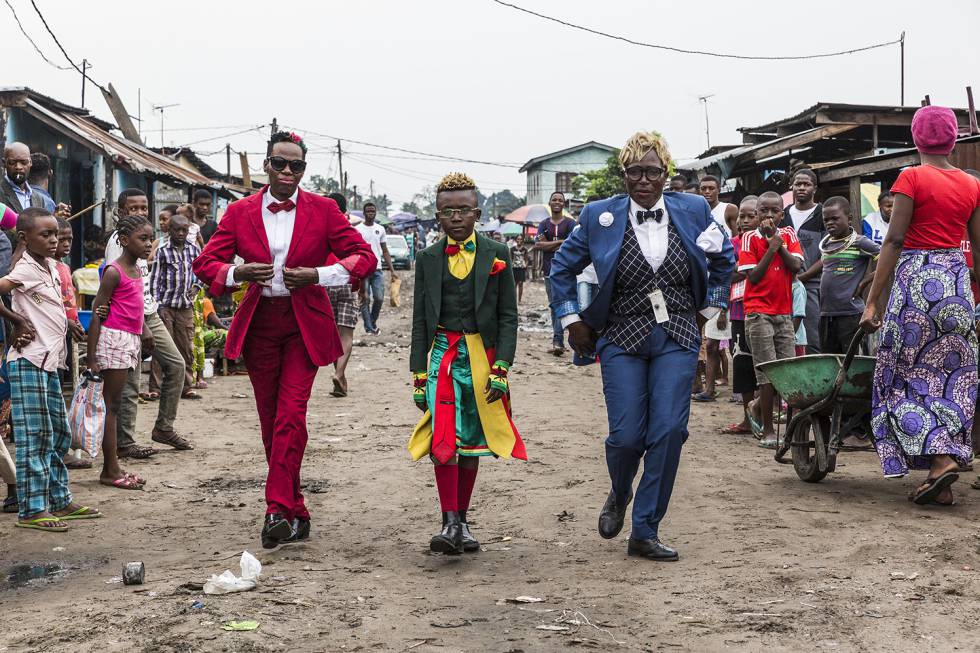 You are going to be the first one arriving to the local country, so you may think that there is a huge potential to create a monopoly. However, you are trying to sell luxury in a country where the people don't have resources for basic survival. If you apply this to technology vendors, it happens the same. You would like to sell a very specific technology in order to cover very specific needs. The main problem is on the buyer side. The buyers have not covered yet their basic technology needs.
My Tips
Just before you invest in a new country, you can ask yourself the following questions:
Does it exist a market for your technology?
Are the companies ready for buying such technology?
Does it make sense to invest there or in other territories?
Undervaluing the impact of the local culture and language.
As I mentioned at point 3 of Copy and Paste the local model. It is relevant to understand how it works the business and sales in the local countries. There are two parts that make a buyer buy your products and not others: The logical and the emotional thinking. The relevant one for this point is the Emotional, it means the relationship and feelings you are creating with your buyer.
Underestimate the impact of the culture and sales process is one of the key blockers for many startups to enter a local market. Meanwhile, in some countries this part may have a small weigh or percent for the success in others is very relevant. Therefore, it is needed to understand how to create this relationship and these emotional feelings with local customers and partners. I would also include here how much impact it makes the localization of the marketing materials, contracts, presentations, and software. Once again, it is almost irrelevant for some specific countries or type of customers but it becomes a blocker for some countries.
My tips and proposals
Understanding the emotional part of the buying process is key for moving the business in a foreign local country. When you go to the international market, there is no specific general rule or tip that will work for all the regions. Therefore, if you don't have experience there, you should be guided by a local salesperson or experienced business consultant. There is still the local side of the sale where you can be successful.
However, in some regions, the relationship and the emotional side are very important. For example, if you would like to sell in Spain, Italy or Slovakia for Enterprise and Corporate customers, then you would need or local partner with a strong relationship with their customers and you need to have a good relationship with this partner. In order to achieve this, you need to understand how they do business in these specific countries.
Behave as a corporate company.
I found out very common this point: Behave as a corporate company meanwhile you are still a startup. The most common 3 reasons I found are the following:
Believing you become a corporate once you jump to the foreign market.
Your brand is well recognized in your local market and it expected the same recognition in foreign countries.
Your local employees or the founders are coming from a corporate background and it doesn't change as a startup.
The main problem here is you lose the advantages and your added value as a tech startup. For example, your prices/quality, flexibility, close relationship with partners and customers, etc
My tips and proposals
It is necessary to realize what makes you successful and different in your local market against enterprise or corporate competitors. Many partners and customers prefer to work with startups because of the following reasons. Don't forget these reasons makes you different and bring added value to them:
Your ratio price/feature or quality is one of the best at your industry
You keep a very good relationship with the employees, treating them as humans and not numbers.
Your customers feel you pay attention to them. Enterprise and corporate companies are more focus on making their numbers and skip this attention to many customers because they don't bring the big numbers or is not the target.
Enterprise and corporate employees spend a big part of their time making reports into their systems and to their managers. Meanwhile, they don't have time to go outside and gives proper support to the current customer or look for more customers.
My last personal tip, "Never forget your roots. This may be the key to your past and future success."
What do you think about these mistakes about Scale up Startups?
Have you ever experienced any of the mistakes about Scale up Startups? Are you interested in scale up your startup? You can contact me by my Linkedin profile.
If you liked the post, don't hesitate to share this or write your opinion in the comments below.