450+ Best Startups Companies 2022
450+ Best Startups Companies 2022
The United States is the leader in the number of Startups. Based on the Statistics provided by the first guide.  It is followed by India (8,301 Startups) and the United Kingdom (5,377 Startups).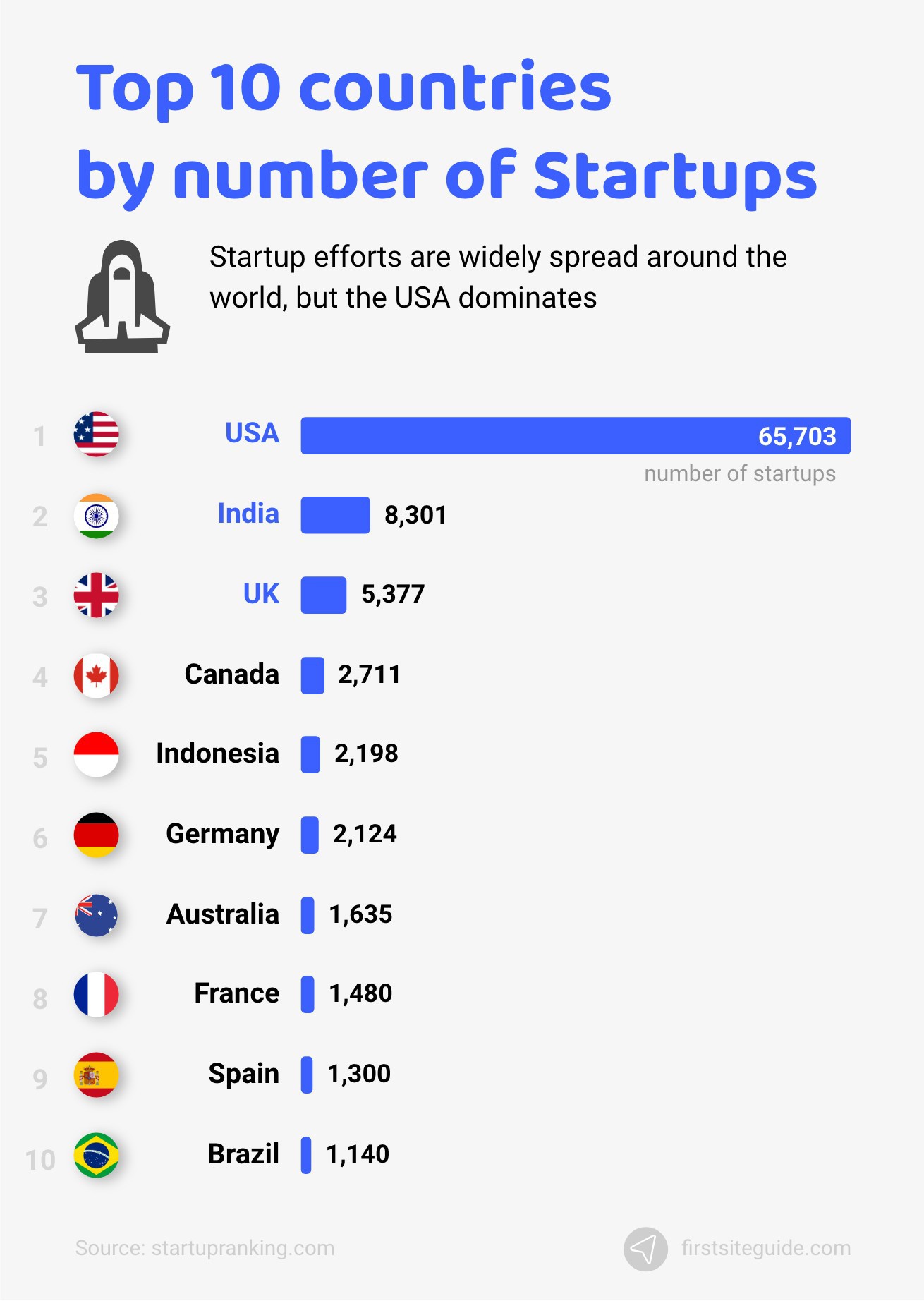 127+ Best Startups Companies by countries or region:
Best Startups in the United States
187+ Best Startups Companies by industry
76+ Fintech Startups
Best Unicorn Fintech Companies
10+ Cybersecurity Startups
19+ Artificial Intelligence Startups
63+ Health Startups
Clinical Cancer Research Startups
Best Healthcare Startups in NYC
Best Biotech Companies Startups
9+ Travel Startups
10+ Mobility Startups
136+ Best Startups Companies by City or area
88+ Top Startup by cities in Europe
48+ By cities in America
Top Startups in Silicon Valley
If you are interested to get promoted on our yearly reports, you can find more information on Advertising in Tech Startup Magazine.